First-Party Cookies, What Are They?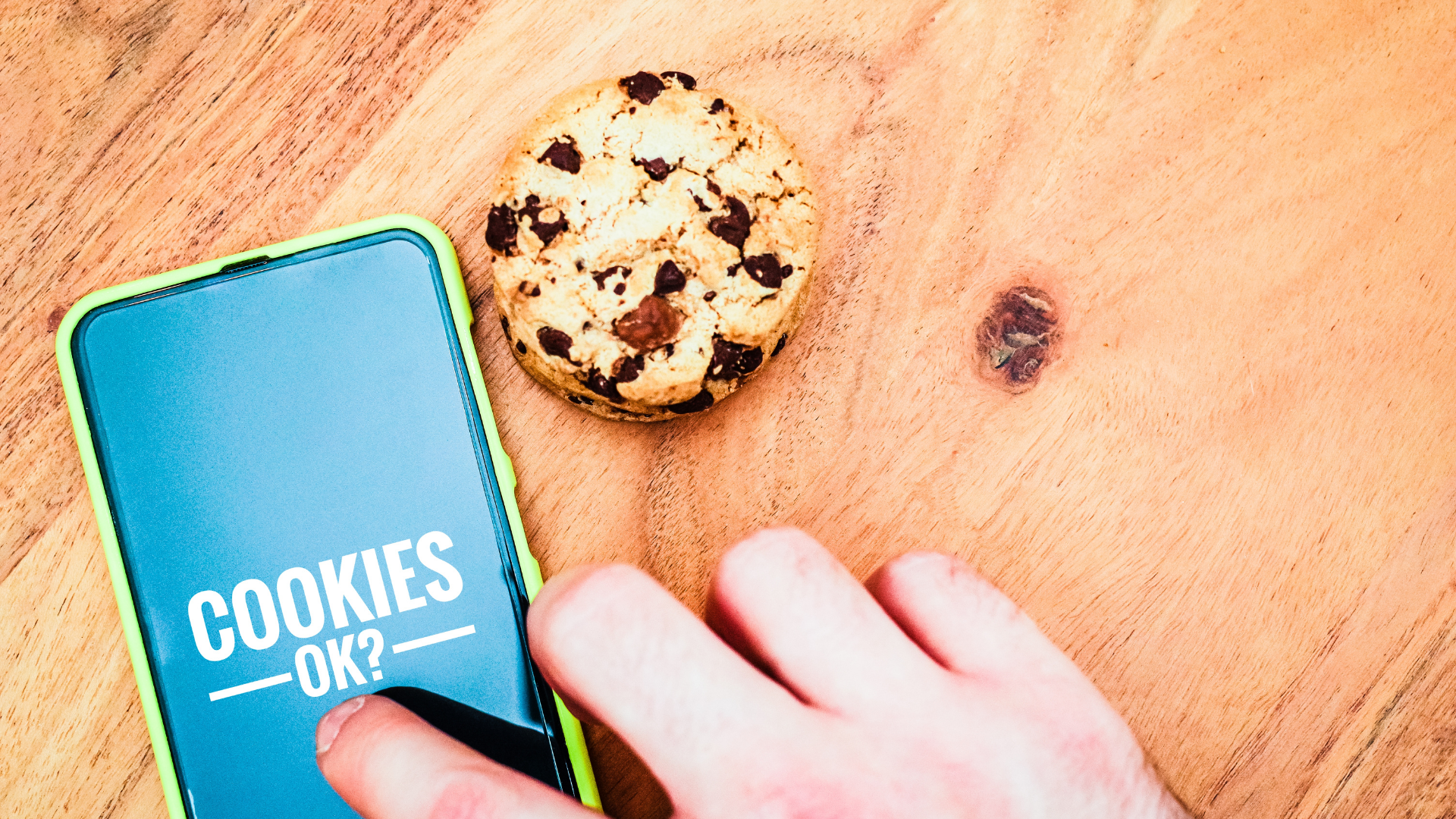 First-party cookies are electronic cookies that enable a firm or organization owning a website to gather analytics data.
To accept or not to accept? That is often the question.
We have all gotten used to that little pop-up that happens every time we visit a website asking us if we accept the application of this technological tool with the cute name, "cookies". Why is it an important tool for every company to include in their online offerings, what does this actually mean for your business and what happens if the end user chooses 'OK' or declines?
These days many users simply click accept without reading, but for anyone crafting an online presence, it is important to understand why cookies are an integral part of any interface and, even more relevant, the important role First-party cookies play for any brand.
WHAT IS A "COOKIE"
Cookies are small files that store user data to identify specific individuals whenever they visit a site. First-party cookies only work on a single domain, while Third-party cookies can track users across multiple domains. The information from Third-party cookies is sometimes shared.
WHAT IS THE USE OF A FIRST-PARTY COOKIE?
First-party cookies are about a one on one relationship between the consumer and the business. These are only on that one website and the information is not shared with anyone else. Some cookies may even disappear after you leave the site. These tools help to optimize the user experience on a specific site to both personalize the experience and allow the business to better serve the consumer. The business benefits both by offering their consumer a great browsing experience in the moment and down the road, as well as collecting data analytics for their own purposes to see what features and offerings best serve the business. First-party cookies are bits of text saved in the user's computer or device, produced by the visited website. Generally, first-party cookies are allowed in all web browsers, unlike third-party cookies.
First-party cookies enabling therefore makes a big difference for both the owner of the website as well as the online experience for the consumer. This can vary from autofill settings like name and gender preference already appearing in those lengthy forms that may need to be filled in, and even credit card information on a shopping site, to simply remembering what language preference was chosen the last time someone visited that domain, such as English instead of French.
HOW DOES IT WORK TO HELP YOUR WEBSITE?
The importance of a first-party cookie is that it allows a website to recognize a customer who returns. The website cannot track users as they go from page to page, and this will prevent multiple purchases in one session as more items will be treated as a new order. The publisher's web server sets the First-party cookie, and other JavaScript could also do this on the website.
For advertisers and their websites, First-party cookies are the surer bet. It gives you a better idea of your audience and their behavior, which is invaluable information for any entity to have about their end users. Thanks to First-Party Cookies, you can follow customers as they shop across channels. When first-party data is gathered from a spectrum of sources, it can enhance omnichannel performance.This way, you can personalize their experiences, and attain better knowledge of their interests, which in turn helps you offer more of what they want to see.
Thanks to external software eliminating First-party cookies, they have a long life expectancy. Many companies prefer First-party cookies to Third-party cookies, which are now becoming problematic for advertisers.
Additionally, First-party cookies give elegance to a website while being functional as it aids visitors to the website and generally enhances the entire interactive experience.
WHAT IS THE DIFFERENCE BETWEEN FIRST-PARTY COOKIES AND THIRD-PARTY COOKIES
While both First and Third-party cookie behaviors are used to trail user behavior and other related uses, they differ in the way of collection and manner of usage. The major difference between first-party cookies and third-party cookies may be seen as follows:
THE SETTING OF THE COOKIE
Generally, the publisher's web server or a loaded JavaScript into the website sets a first-party cookie. However, a third-party cookie is set by a third-party server. This is done using the publisher's website with a code loaded into it or an AdTech vendor.
First-party cookies are accessed on the creating domain, while a Third-party cookie can be accessed on a website with the loaded code of the third-party server. Third-party cookies are most commonly used for advertising and re-targeting, so that if a user shows interest in a product on, for example, a social media platform or in a Live Chat forum on a website, that user's online presence is linked to having similar products advertised to them across other online mediums. A First-party cookie on a shopping site on the other hand will also capture that information to promote similar products to the end user, but only within their own domain. The information is not shared.
THE SUPPORT FROM BROWSERS AND BLOCKING FROM USERS.
All browsers support First-party cookies, but users can block or delete them. On th either hand, while browsers may support third-party cookies, many browsers on a default prevent/block the creation of third-party cookies. Users are also able to delete them.
WHAT IF ENDUSERS DO NOT ACCEPT THE COOKIES?
The pop-up users see is due to privacy settings and transparency dictates, so end users can see how their information will be utilized if they accept. Most websites are designed in such a way that the user will either not get access or have a less complete experience when visiting. These parameters are dictated in the design and can be modified according to the creators coding. Some sites are designed to view scrolling down past the banner as an 'auto accept'. Most users today accept automatically nowadays so this is an almost negligible concern for the website and the 'pros' of using First-party cookies far outweigh this one minor 'con'.
HOW CAN FIRST-PARTY COOKIES HELP MY BRAND OFFLINE?
Cookies in general can allow marketing teams to analyze user behaviour which can result in stronger brand messaging applicable across multiple other platforms and mediums. Additional beneits include crafting a stronger and more focused Call To Action initiative online and offline as well as generally aligning offerings with consumer needs in the 'brick and mortar' settings of an organization.
Webby360 will work with you when constructing your customized website to ensure that essential tools, like First-party cookies, are an incorporated element designed to enhance your brand, helping your business website to compete effectively in the online marketplace.